The best way to avoid misunderstandings with parents is to have ongoing, logical lines of communication from the beginning. The more you keep them informed about classroom news and include them in school happenings, the more they'll feel like a part of the team.
Positive parent-school communications benefit parents. The manner in which schools communicate and interact with parents affects the extent and quality of parents' home involvement with their children's learning.
The result? Parents who are supportive, understanding, and a little less likely to jump to negative conclusions.
Best Ways for Teachers to Communicate with Parents
There are many ways for teachers to interact with their students
Be warm
A little friendliness can improve communication between the elementary school parent and teacher. Communicate in a warm and friendly manner, offer encouragement, and choose your communication method accordingly. Smiling, shaking hands, and eye contact is important when you see your parents in person.
Establish a trusting relationship
The basic ways for teachers to effectively communicate with parents also start with trust. Parental trust in a child's teacher is essential. Tell parents you always have their best interests in mind as a teacher, and that everything you discuss is confidential.
Communication is key

Keep in touch as often as possible! Among elementary and secondary school teachers, a common mistake they make is not communicating enough, or only reaching out when something is wrong. 
By communicating with parents regularly, they won't be on high alert when they hear from you!
The other effective ways for teachers to communicate with the parents are that the teachers should make an official classroom page where parents must be added. 
So in that way, parents would be updated about daily progress in classrooms. They can more often get feedback from their teachers about the students. 
Virtual meetings
Sometimes parents feel difficult to come to school because of their busy routine or because of the tough jobs they are doing. So in this scenario, the best way for teachers to communicate with the parents is to do virtual meetings.
Keep a positive attitude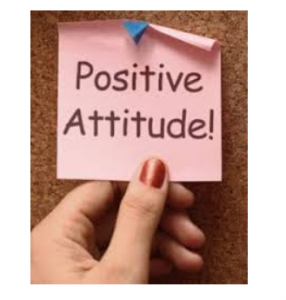 The key to effective parent-teacher communication is positivity. Try to say something positive about the student's parent or guardian when contacting them. Like friendliness, a little positivity goes a long way.
Also, the teachers arrange sports activities in schools to develop connection. 
Phone calls
When teachers feel the immediate need for a meeting, then they can do a phone call to the parents and discuss the important matters over the phone call. This way for teachers to communicate with parents is more convenient in that situation.
Workshop for parents
Parents should attend the workshop scheduled by the schools, so they can update themselves on the rules and regulations of the school. Moreover, some parents don't realize the importance of meeting their children. So they can understand the importance after the workshops
Annual open houses
This is the way that every school in the town always follows, but this meeting is conducted once a year. Once the parent-teacher meeting is done successfully, then I have noticed personally the student's academic performance is increased.
If you raise a concern with parents, always explain what you've already done to solve the issue, as well as any new strategies you will also be considering. 
Having a tentative action plan that you can adjust as needed is good enough for parents so that concerns haven't been dropped in their laps without at least some preparation.
Never Feel Pressurized
Never feel pressured by a parent conference or discussion to make important decisions, evaluations, or assessments. As an alternative, be prepared to think about the parent for a while and then respond.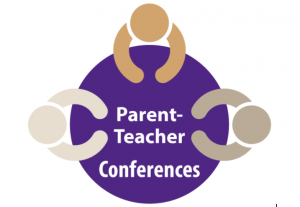 This is one of the key ways for teachers to communicate with the parents without hesitation.
Taking a parent by surprise
A phone call from the school, especially one from the teacher, is unusual for parents to receive unsolicited positive comments regarding their children.
Think about your reaction if you learned from an instructor or the principal that your child had made excellent progress in school, or that he or she had overcome a behavioral or learning challenge. 
Be prepared for parents to sound surprised-pleasantly surprised when you share positive information with them.
After telling them the positive things about the students, you can make your point and believe me, parents won't be upset. They will definitely take the concerns even more seriously.
Recognize the involvement
Parents rarely take part in their child's education. Elementary school teachers must be thankful for contributions from parents and guardians. Whether they are meeting with you or taking part in school events, they must express, thanks.
[su_note note_color="#fdfb78″]
Conclusion
So these are the best ways to engage the parents or the guardians of the students. Through these ways, teachers can communicate with the parents in a debatable way.
All of these steps are crucial because student performance depends on them. Students can be crafted in a good shape when the teacher and the parents pay full attention and coordinate with each other. [/su_note]